Draw a direct line to economic strength through INFLUENCE
Speaker
Inspire, Impact, and INFLUENCE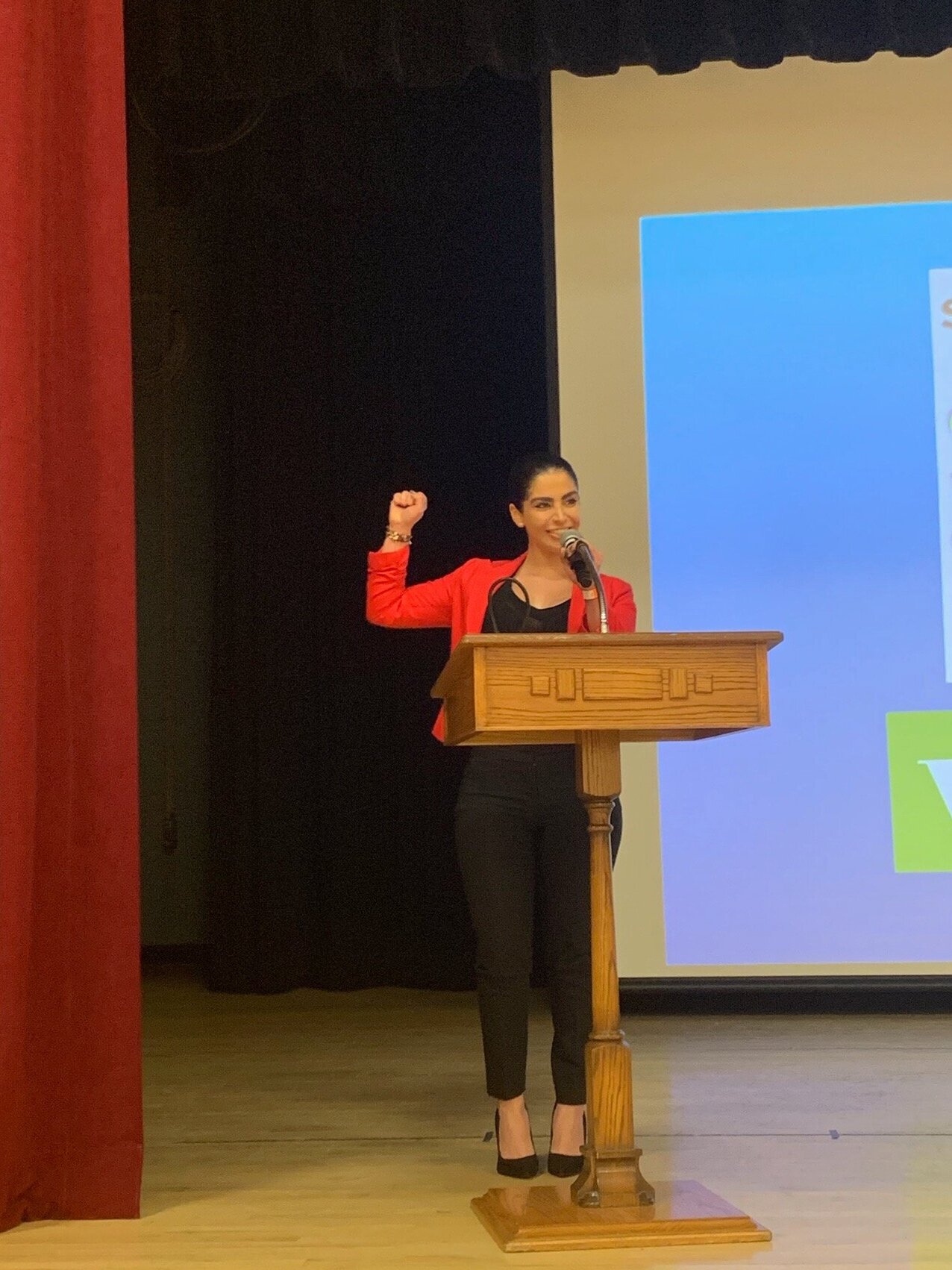 Lynn delivers interactive programs and presentations to create highly effective and insightful experiences. She thrives on connecting with audiences to inspire change through real-life stories, practical application, and the skills and knowledge needed to foster real impact.
Each program is carefully crafted, as the content of her speeches and workshops are personally tailored to the unique needs and challenges of the organization to which she is presenting.
All of her programs have become known for Lynn's signature formula of bridging science-based insights, thought-provoking and heartfelt stories, with potent yet pragmatic strategies.
Lynn shares her passion of INFLUENCE by empowering her audience with the tools needed to accelerate economic and personal strength.
LEADERS
Your Leadership Behaviors are Influencing Your Economic Health
Skill-set: Discover the #1 skill every leader needs in order to influence

Reaction: How your reaction in critical and time-sensitive situations affect your team

Integrity: Learn the importance of acting with integrity

Trust: Efficiency and profits are directly tied to the level of trust within a company

Empathy: Your team must feel that you're invested in them and in turn they'll feel protected to explore and grow substantially
SALESFORCE
The Secret Sales Formula that Draws a Direct Line to Economic Strength
The most successful salespeople aren't introverts or extroverts

Improv methods that will enable you to overcome resistance

Focus on problem-finding over problem-solving for massive sales

Understanding the 5 frameworks of less is more, selling the experience (not the product), using labeling to influence perception, compare and contrast to highlight benefits, and leading with potential over accomplishments
MANAGERS
Masterful Strategies Managers Need for Influencing Change
Using framing for self-awareness, adaptability, and altering perceptions

Learn superior connecting methods that invite trust, an ironclad network, community, and sponsorship

Be engaging to welcome ownership, presence, and taking risks and bold actions

Discover meaning to strengthen purpose, happiness, and core strengths

Becoming energized for optimal sustainability, recovery, balance and renewal
Meet Lynn Matalon: influence expert, business strategist, and growth and transformation keynote speaker.
Lynn Matalon is passionate about empowering organizations and individuals with the skill-sets and knowledge required for creating enormous influence and substantial impact for economic and personal growth.
Lynn founded the Influence Economy to share her wealth of knowledge of the power of influence to accelerate development, leadership, communication, synergy, flow and impact from workplace to home-life.
An MBA from Hult International Business School, and a Bachelor of Arts in sociology from UCLA have positioned her with the perfect combination of business strategy + interpersonal skills and awareness.
Her career began at the age of 17 in sales, communication, and management. Lynn was responsible for producing record-breaking revenues for the sales team of the world's largest cosmetics retailer. With her proven background in achieving exceptional results as a leader, Lynn has worked with companies, leaders, entrepreneurs and individuals, empowering them to reach economic strength and new levels of growth.
Through her workshops, coaching and a keynote speaker, Lynn is able to live her vision of impacting innumerable lives with the tools to INFLUENCE.
Lynn Matalon | (424) 229-2296 | lynn@influence-economy.com